Haiti,
Four tropical storms have wiped out most of Haiti's food crops and damaged irrigation systems and pumping stations, raising the specter of acute hunger for millions in the impoverished country. "The system of agriculture has been destroyed," Agriculture Minister Joanas Gue told The Associated Press. Aid agencies and diplomats also say Haiti desperately needs help to avert mass hunger. "Haiti's food crisis deepens after floods." The America's Intelligence Wire (Sept 19, 2008)
"Some researchers estimate that up to 1,600,000 youth experience homelessness each year. Based on the amount of kids turned away from shelters each day, as well as the number of phone calls made to the National Runaway Hotline, those numbers may be even higher. Understand that many homeless kids are running from something, making it difficult to find or count them as part of any single community. What is clear, though, is that life in a shelter or on the streets puts homeless youth at a higher risk for physical and sexual assault, abuse, and physical illness, including HIV/AIDS. Estimates suggest that 5,000 unaccompanied youngsters die each year as a result of assault, illness, or suicide. That is an average of 13 kids dying every day on America's streets." (Jewel. "Street life is no life for children (homeless children)." USA Today (Magazine) 136.2750 (Nov 2007): 56)
"Most children become homeless because their parents are unable to find affordable housing. Other family factors include low paying jobs or unemployment (50 percent of fathers), poverty (the child poverty rate of 18 percent is higher than that of any other age group), substance abuse (43 percent of fathers), mental illness (31 percent of fathers), domestic violence (63 percent of mothers are abused by fathers), jail or prison release (32 percent of fathers) and changes/cuts in public assistance.( "Homeless children with disabilities: 'On any given day, at least 800,000 Americans, including about 200,000 children, find themselves without a home. (1)'.(American Academy of Developmental Medicine and Dentistry: Developmental Medicine and Dentistry Reviews & Reports)." The Exceptional Parent 38.6 (June 2008): 56(2). 
With much gratitude and thanks.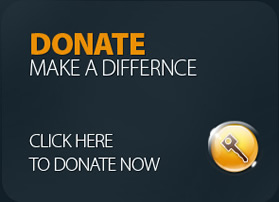 Haiti Hurricane Relief 2008

"...a series of four tropical storms and hurricanes that have killed at least 650 people..."

"Homes, hospitals and clinics have been flooded. People have been hurt. Waterborne diseases are rampant."